The Future of hearing health.
After age related hearing loss, noise induced hearing loss is the most common form of hearing loss, and is a major contributing factor to other forms of hearing loss (Wong et al, 2013)
While the prevalence of people exposed to noise at work has decreased, the number of people exposed to high levels of noise at nightclubs, live-music gigs, or through a personal music player has trebled since the 1980s (Smith et al, 2000).
Approximately 5-10% of people using personal music players such as MP3 players or smartphones listen at high volumes for sustained periods of time, putting themselves at risk of developing noise-induced hearing loss (European Commission, 2009).
The European Committee for Electrical Standardisation in 2013 set a new standard for personal music players, including smartphones that must have a sound limit of 85dB (A). The user can choose to override this limit and increase the sound level up to 100dB (A). If so, the user must be warned about the risks of listening at high volumes for every 20 hours of listening time.
It Makes Financial Sense!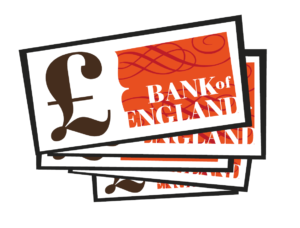 By 2035 it is estimated that 21% (15.6 million) of the UK population will suffer from hearing loss (Action on Hearing Loss 2015)
1 in 10 adults aged 40 to 69 have substantial hearing loss (Dawes 2014)
WHO analysis shows that 16% of hearing loss worldwide is caused by exposure to excessive noise in the workplace. (WHO, 2002)
Industries with traditionally high levels of noise such as construction, the military, manufacturing are particularly at risk. The US military have undertaken some research which estimated that a typical exposure of 93 dB(A) for 6 years yielded a total expected lifetime cost of US $13,472 per sailor, with plausible lower and upper bounds of US $2,500 and US $26,000. A decrease of 50% in exposure for the level or duration of exposure could yield cost savings of approximately 23% and 19% respectively. (Tufts JB, Weathersby PK, Rodriguez FA. 2010)
One study found that a majority of staff (70%) in music venues were exposed to noise levels above the daily recommended limit. Worryingly, 70% reported that they never used hearing protection, and only 15% reported using hearing protection regularly.(Barlow and Castilla-Sanchez, 2012)
Around 90% of total NIHL (virtually 100% of work related NIHL) is considered preventable via correct PPE use and noise control.
An estimated 30% of people of working age with severe hearing loss are unemployed .(Action on Hearing Loss 2015)
Use Hearing Protection Correctly!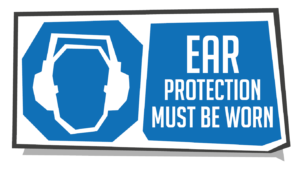 HSE research paper RR720 (2009) found that, in the workplace: 40% of PPE users got no protection whatsoever; the performance of much of the remaining 60% was inadequate; even with generally effective PPE use, 14% of personnel did not wear them.
The evidence reaffirms that real world protection is considerably lower than that quoted by the manufacturers (HSE 2009)
90% of NIHL is preventable with correct wear of hearing protection –INVC and HSE wear rate calculator (max protection in region of 9 dB(A)) (INVC 2009)
Whilst the legal level at which employers need to take action is set at an 85dB(A) dose, there is evidence that damage can begin to occur at 75dB(A) (WHO, EPA, ISO documents
Evidence from HSE research (2008) found that in a sample of 19 organisations surveyed the range of compliance with the Noise at Work Regulations ranged from 50% to 100%. Common shortcomings were noise surveys that did not allow individual exposures to be estimated, insufficient awareness raising and training of workers to recognise risks of noise and protect themselves properly any plans for continuous improvement.