Latest News & Upcoming Events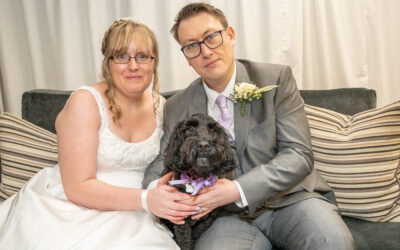 Kirsten Callander was woken by hearing dog Pickle when the flat's smoke alarm went off. When she looked through the front door peephole viewer, she saw smoke and flames billowing out of the neighbour's flat. Without Pickle, Kirsten is convinced that she would have...
5 ways to protect your Hearing
With the World Health Organisation (WHO Report ) suggesting that more than 1 billion of us are at risk of permanent hearing loss here are 5 ways you can protect your hearing.
1.
Firstly, test your hearing. Try the easy, free app, hearWHO (Link to hearWHO app). Keep a record of your score and retest yourself every six months or so. If you are worried about your hearing see your doctor.
2.
Try to avoid exposure to loud sounds/long periods of exposure. Loud sounds are common at live events, music and motorsport, when shooting, using power tools, lawn mowers and riding motorcycles. If you are attending, taking part or using noisy equipment make sure you wear hearing protection.
3.
A common source of large sound doses is from using headphones. Consider timing how long you are using your headphones are and check out your listening levels. It may help you to download a hearing safeguarding app, which will total the time and level for you, and let you know when you're overdoing it.
4.
Upgrade your ear buds to good quality 'over-ear' headphones which will reduce the background noise so you can listen at a lower level. For the noisy public transport consider buying active noise cancelling headphones.
5.
When you go to live music events take hearing protection with you and use it when the support act is on to give your ears a break and leave them fresh for the main attraction.